News
Company News and product News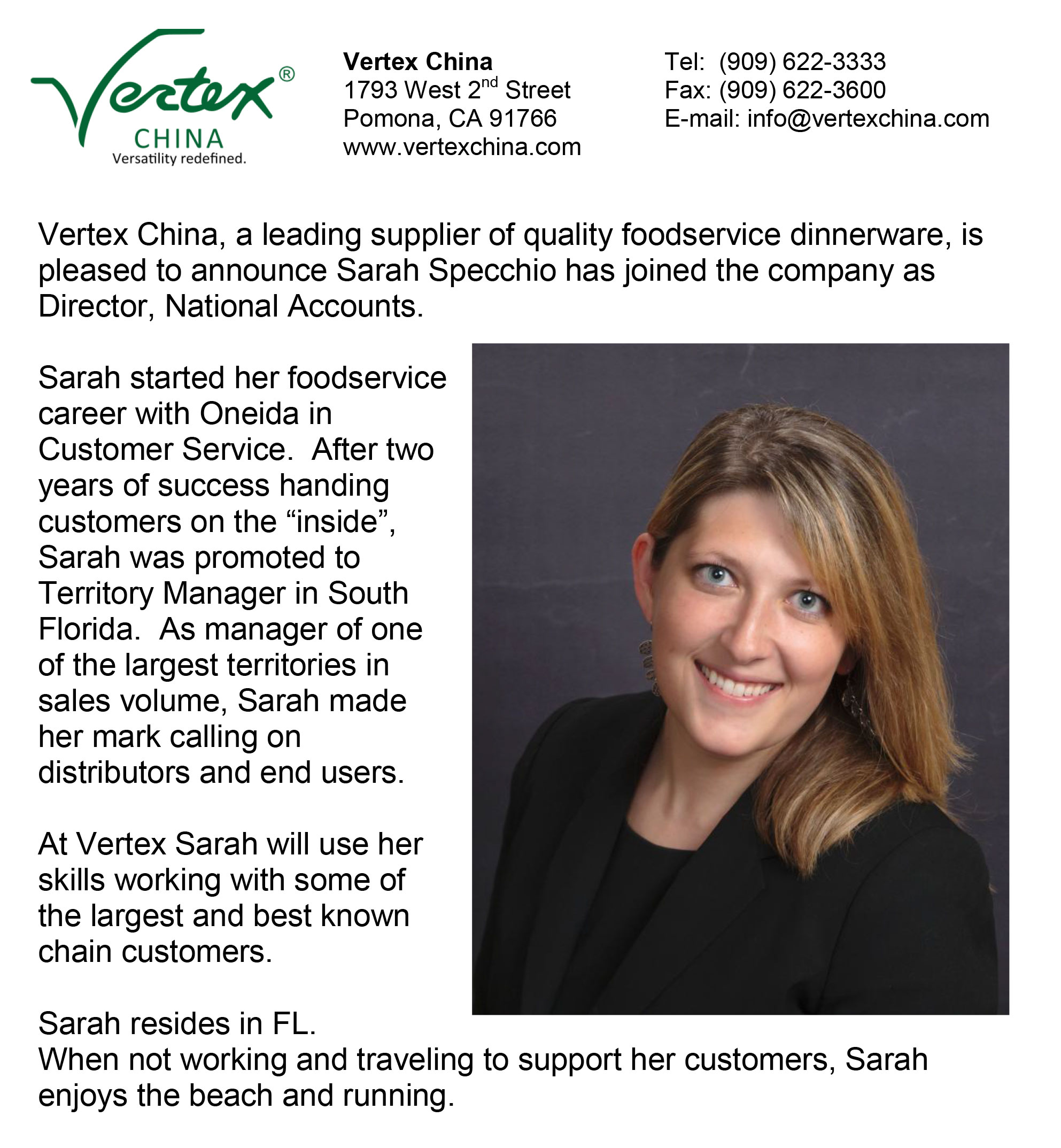 Sarah Specchio has joined Vertex China as Director, National Accounts
Vertex China, a leading supplier of quality foodservice dinnerware, is pleased to announce Sarah Specchio has joined the company as Director, National Accounts.
Sarah started her foodservice career with Oneida in Customer Service. After two years of success handing customers on the "inside", Sarah was promoted to Territory Manager in South Florida. As manager of one of the largest territories in sales volume, Sarah made her mark calling on distributors and end users.
At Vertex Sarah will use her skills working with some of the largest and best known chain customers.
Sarah resides in FL. When not working and traveling to support her customers, Sarah enjoys the beach and running.

social media link