News
Company News and product News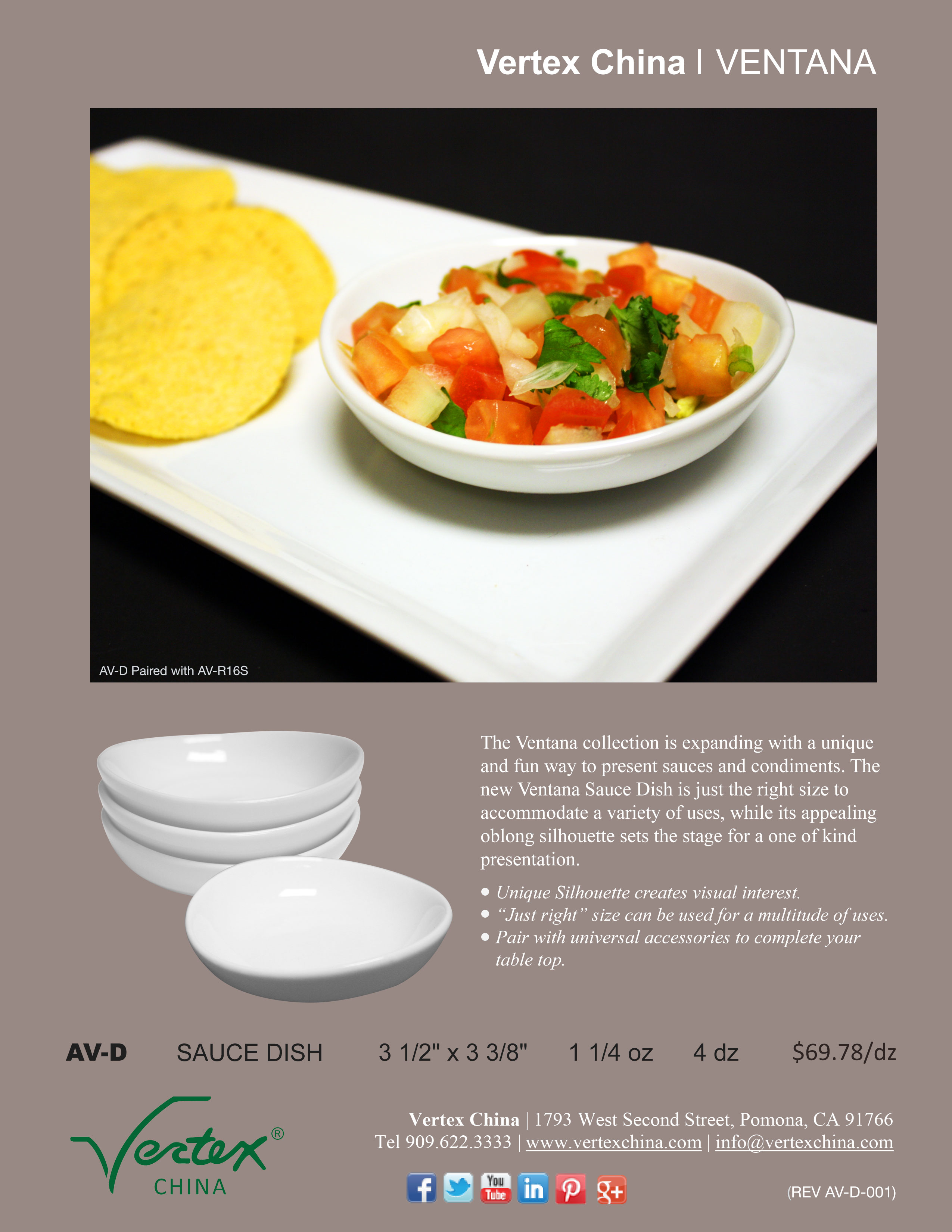 Ventana AV-D
The Ventana collection is expanding with a unique and fun way to present sauces and condiments. The new Ventana Sauce Dish is just the right size to accommodate a variety of uses, while its appealing oblong silhouette sets the stage for a one of kind presentation.
o Unique Silhouette creates visual interest.
o "Just right" size can be used for a multitude of uses.
o Pair with universal accessories to complete your table top.

Download flyer