News
Company News and product News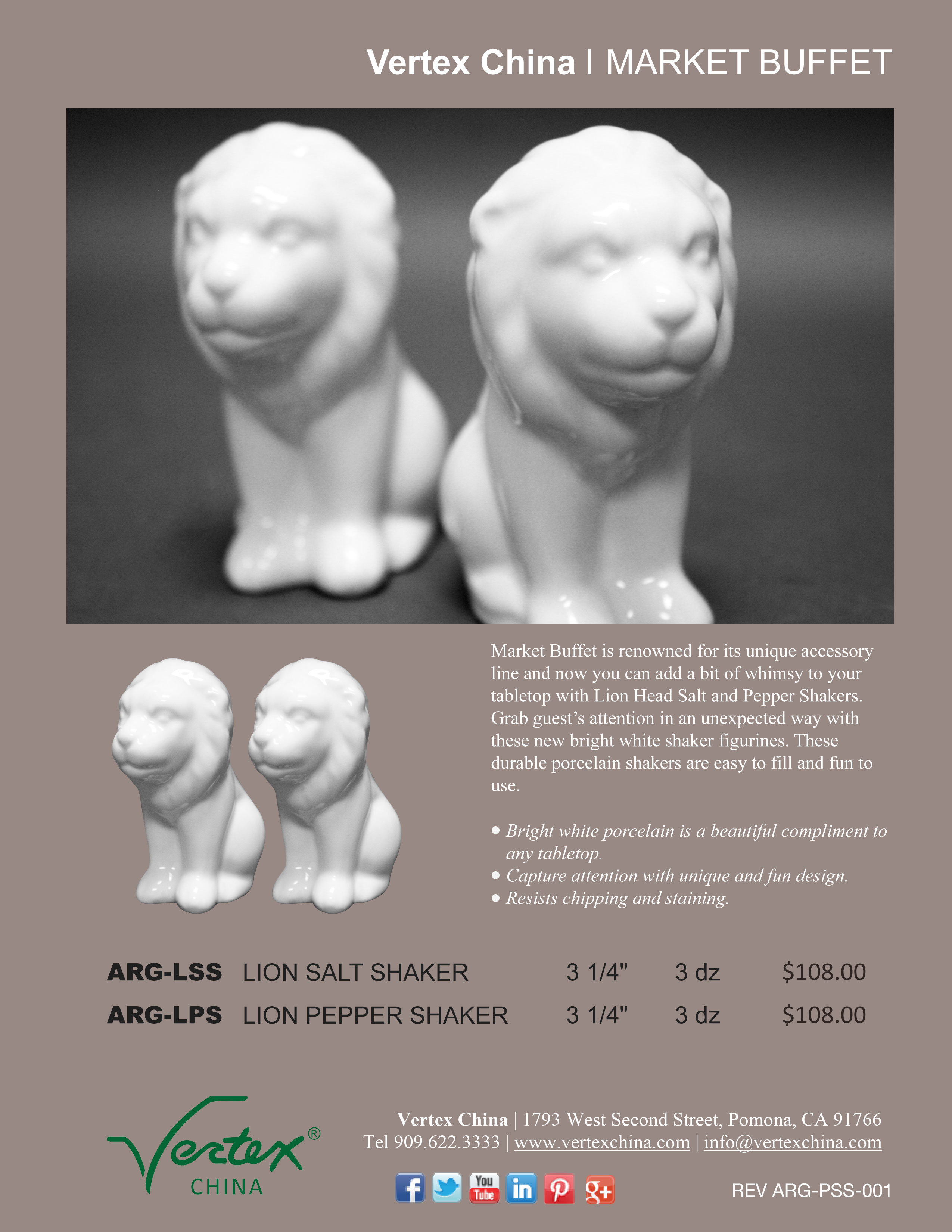 Market Buffet ARG-LSS and ARG-LPS
Market Buffet is renowned for its unique accessory line and now you can add a bit of whimsy to your tabletop with Lion Head Salt and Pepper Shakers. Grab guest's attention in an unexpected way with these new bright white shaker figurines. These durable porcelain shakers are easy to fill and fun to use.
o Bright white porcelain is a beautiful compliment to any tabletop.
o Capture attention with unique and fun design.
o Resists chipping and staining.


Download flyer