News
Company News and product News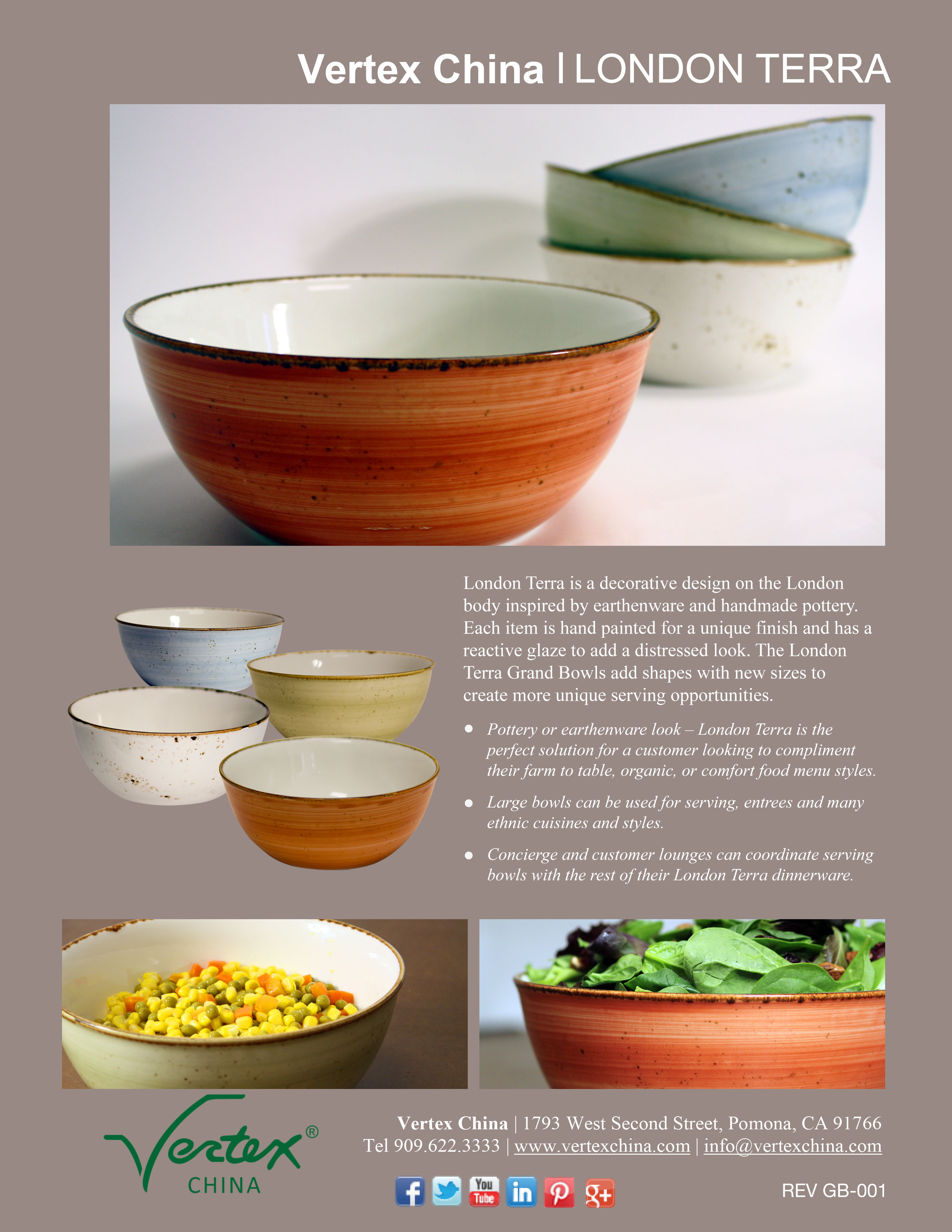 London Terra Grand Bowls
London Terra is a decorative design on the London body inspired by earthenware and handmade pottery. Each item is hand painted for a unique finish and has a reactive glaze to add a distressed look. The London Terra Grand Bowls add shapes with new sizes to create more unique serving opportunities.
o Pottery or earthenware look – London Terra is the perfect solution for a customer looking to compliment their farm to table, organic, or comfort food menu styles.
o Large bowls can be used for serving, entrees and many ethnic cuisines and styles.
o Concierge and customer lounges can coordinate serving bowls with the rest of their London Terra dinnerware.

Download flyer